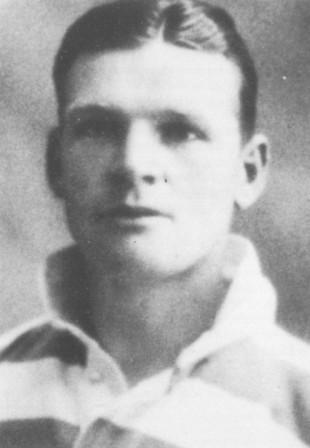 Centre-forward Peter O'Connor earned a unique place in football's history books when he scored 11 goals in Belfast Celtic's 13-0 defeat of Glenavon at Celtic Park in January 1941. This individual scoring record has never been equalled in a League game, in Ireland or Britain.

O'Connor came from Ballymoney in County Antrim and graduated from junior football to Celtic Park in 1932 after a short, unsuccessful period with Linfield at Windsor Park. He spent several seasons as captain of Belfast Celtic Seconds before breaking through to the first team in season 1938-9 when Jimmy Turnbull was injured.

O'Connor made his own mark on the game that year by scoring over 50 goals. His collection of trophies included six Championship medals and four Irish Cup medals. When he retired from playing, he became Glasgow Celtic's scout in Ireland and sent them Charlie Tully, Sean Fallon and Bertie Peacock.

Peter O'Connor emigrated to America during the 1950s and died at his home in Rochester, NewYork in 1994.